Case Study – Smile Creators
Smile Creators is a family owned local dental practice that was looking to rebrand their business with a fresh new look and feel to their website. They wanted it. tobe user friendly and have the ability for patients to be able to book the appointments online.
They also wanted to get their services on the first page of the search results which was a total of 12. We were able to get them listed within 3 months of staritng their SEO campaign.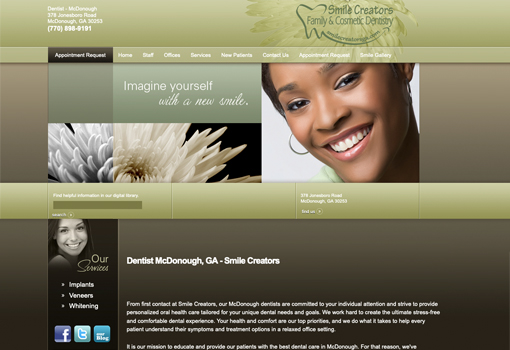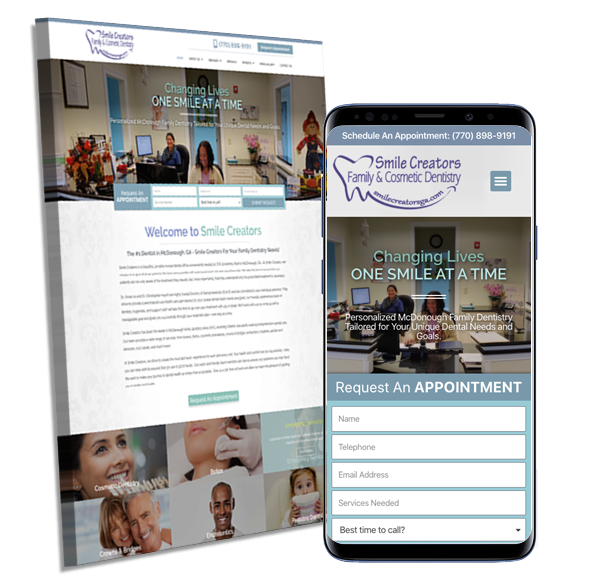 Not only was the site needing a complete facelift, we also had to implement a custom form for their appointment settings and have that automated so that when a patient booked an appointment, that informationw as automatically sent to their front desk staff.
Our first line of attack was to re-brand the website and the companies image. We did a complete overhaul on their website and added the functionality that they asked from the start. Along with clean development and on-site SEO, we started seeing steady improvements with their local seo listings.
With a new website developed and the right SEO strategies put into place, Smile Creators was able to secure the #3 spot on the local Map Pack 3 in their city.
After 3 months of launch, we seen all of their service keywords getting listed on the top of the search results as well. With the site now being user friendly, they were also seeing a climb in new patient appointment request