Case Study – Valiant Industries
Valiant is an ecommerce website with a certain element that needed to be added. This was not just a redesign, it was a complete rebrand of the company.  One requirement they had was a quote feature for inventory.
Valiant also had over 60 keywords they wanted to rank for and nowhere to be found on the search engines, it was going to be an uphill battle to get them to start ranking.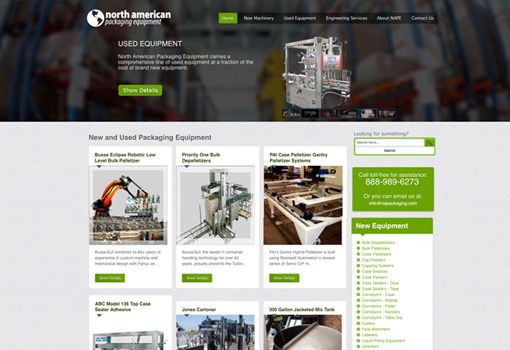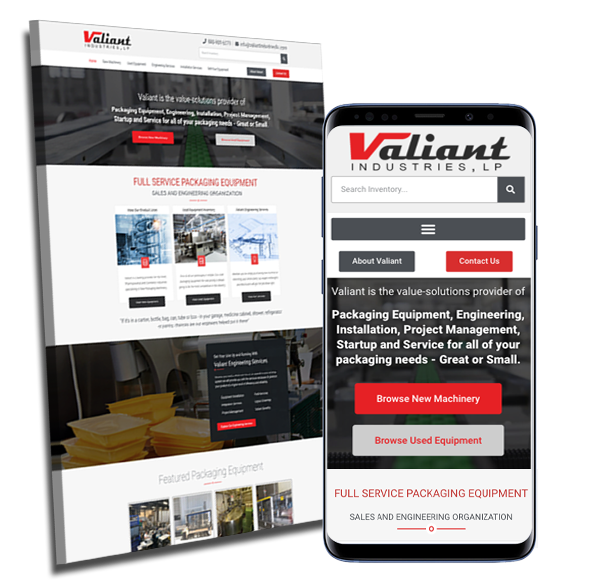 When Mr. McGuire contacted us, he explained that his website was created years ago and he wanted to re-brand his company. The old site was out-dated, wasn't responsive and didn't have the functionality he was looking for. 
We knew this was going to be a task since his inventory consisted of over 300 products that we we need to transfer over to the new website.
Our first line of attack was to re-brand the website and the companies image. We did a complete overhaul on his website and added the functionality that he had wanted from the start. Along with clean development and on-site SEO, we started seeing steady improvements.
With a new website developed and the right SEO strategies put into place. The Valiant website and brand is making it's mark in the packaging equipment industry.
After 3 months of launch, we were seeing significant climbs in the search engines ranking and traffic was starting to come to the website. It was also important that we set up the new Valiant brand across several social media platforms to increase the exposure.