Case Study – Wades Pro Painting
What We Did
Brand New Website & Local SEO
Wades Pro Painting is a local residential & commercial painter in Huntsville, AL. He is one of the most recommended painters in Huntsville that homeowners can trust to complete the project right the first time.
Having inherited Wades Pro Painting from his father, Wade had already an established a solid business that was slowly growing. But, in looking toward the future, he knew he needed to start investing in the future of his painting business and needed to target certain markets and areas that were properly represented by his online web presence.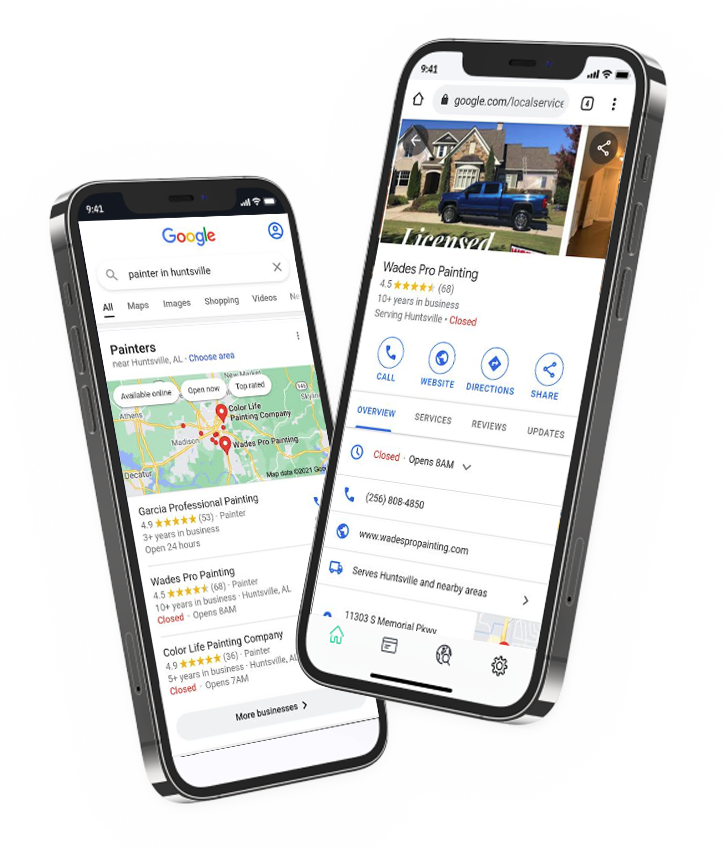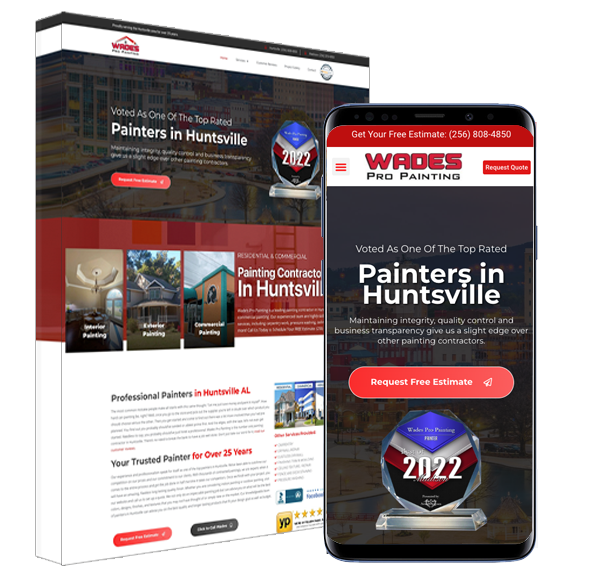 After a comprehensive audit of the old Wade's Pro Painting website, our designers pinpointed a few key design hang-ups:  confusing layouts, lack of imagery, tiny text, and little to no content.
Leveraging these findings, we designed a website that showcased beautiful images of completed projects, made services easier to navigate, and put essential website features front-and center.
We're always thinking about the user, and this site was no exception. After a strategic phase to establish user personas and pathways, our information architects mapped out a website that ensured customers had clear pathways to meet their needs.
With a digital presence that delivers a compelling user experience, Wades' Pro Painting now has a compelling website that reflects its services, scope, and commitment to its customers. And with the scalability and capabilities that come with building on WordPress, Wade's Pro Painting is set up for long-term success.